Your Little Elm and Frisco, Texas dental care team at Woodlake Family Dentistry is dedicated to providing the best quality and comforting dental experience to families in the area. Woodlake Family Dentistry is passionate about helping you achieve and care for a healthy, beautiful smile. We know you will enjoy our relaxing and welcoming environment which is unlike any dental experience you have ever had. The high standards and ideals regarding patient comfort and office organization ensure that each visit to Woodlake Family Dentistry is comfortable and productive.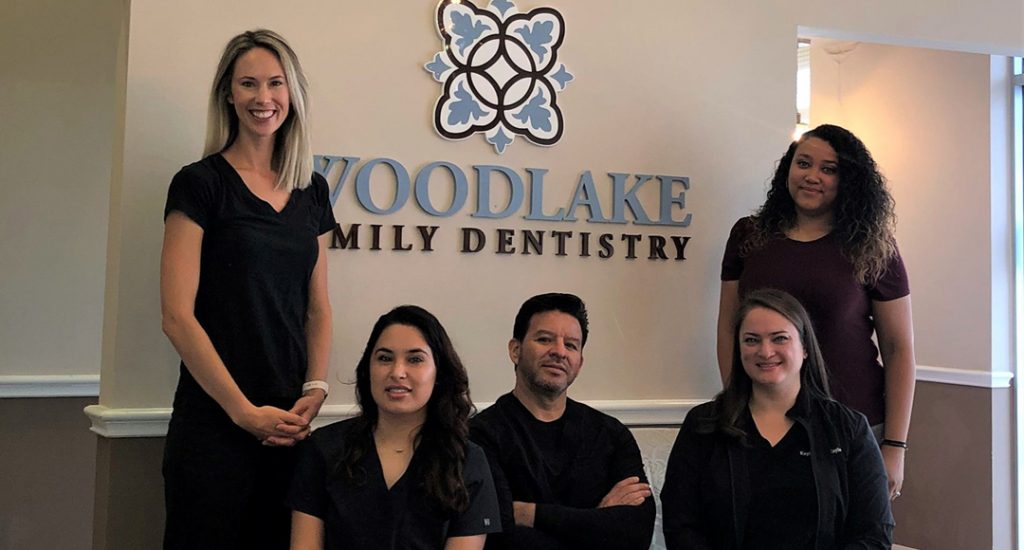 At Woodlake Family Dentistry, our top priority is ensuring our patients' comfort and helping them overcome any fears they may have. Our office is a comfortable place to visit with a beverage bar, flat-screen TVs, a children's play area and more.
We believe that the best way to provide excellent care and wonderful patient experiences is with a gentle touch and patient amenities that will allow you to enjoy each visit, making you look forward to the next time. We take this seriously; it is our commitment to go above and beyond to make sure our patients are comfortable and completely informed about their dental health and treatment options.
If you are looking for a top-notch dentist in Little Elm, consider Woodlake Family Dental. Our experienced and gentle team uses state-of-the-art equipment and can fulfill virtually any of your dental needs from general and cosmetic dentistry to dental implants, dentures and ClearCorrect aligners